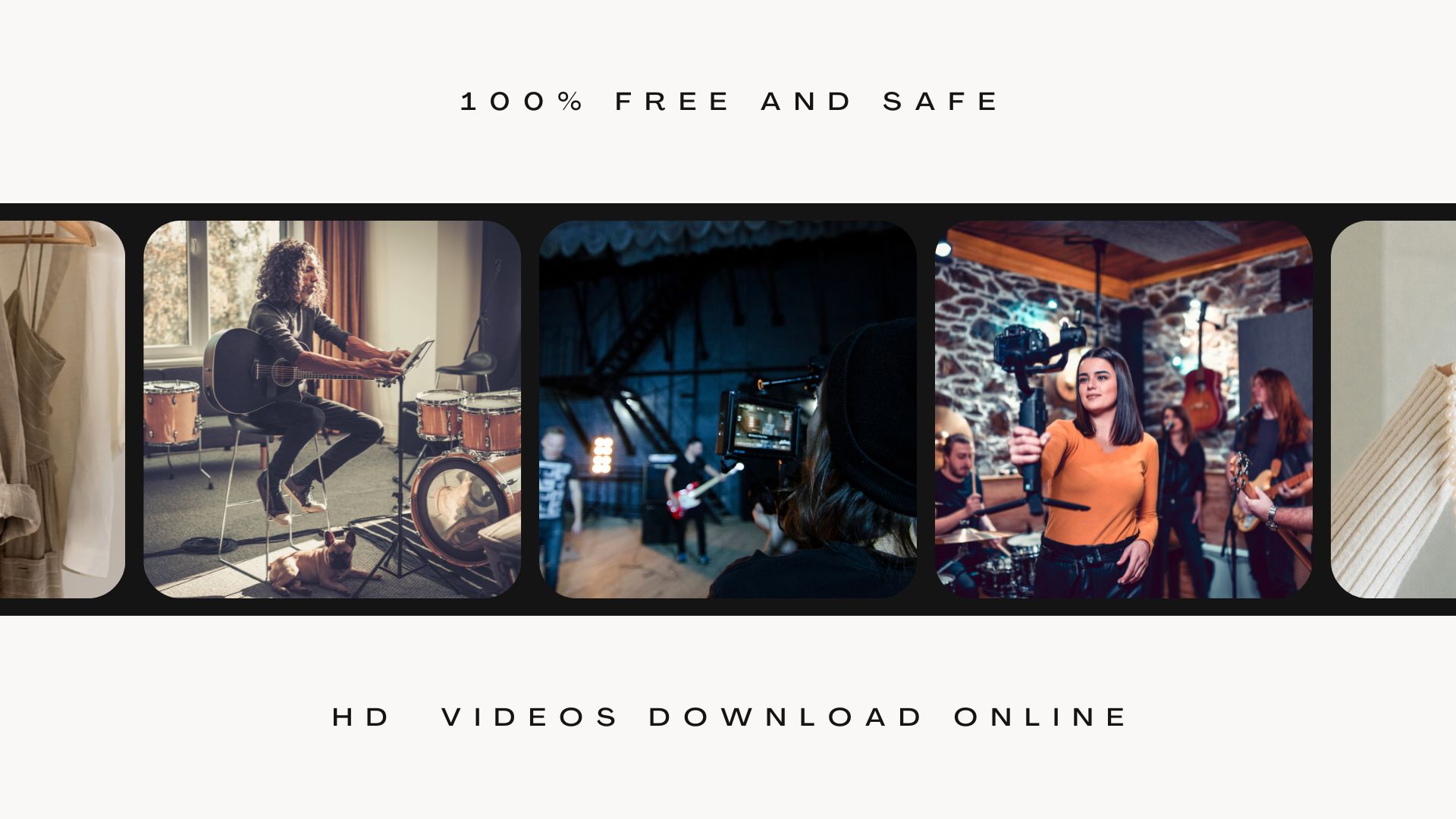 HD Music Video Download: An Easy Guide
In today's digital era, music videos have become an integral part of our entertainment experience. Watching music videos in high definition (HD) adds an extra level of visual appeal and immersion. If you're looking to download music videos in high-quality HD format, this article is for you. We will explore some easy and reliable ways to download HD music videos online and enjoy them with exceptional clarity.
Utilize Online Video Platforms
Numerous online video platforms offer a vast collection of music videos in HD quality. YouTube, Vimeo, and Vevo are popular platforms that host an extensive library of music videos in various genres. To download HD music videos from these platforms, you can rely on third-party websites or browser extensions that allow you to save videos from these platforms directly to your device.
Explore Video Downloading Websites
Dedicated video downloading websites provide a convenient way to download music videos in HD quality. Platforms like [SaveFrom.net](http://savefrom.net/), VideoGrabber, and KeepVid enable users to enter the URL of the video they wish to download and select the desired quality, including HD formats. These websites typically support multiple video platforms and offer various download options to cater to different preferences.
Leverage Video Downloader Apps
Video downloader apps offer a user-friendly and efficient way to download HD music videos directly to your mobile device. Applications such as VidMate, Snaptube, and TubeMate are specifically designed for video downloading and support high-quality video formats. These apps often provide a built-in browser that allows you to search for and download music videos in HD quality from multiple platforms.
Consider Desktop Video Downloaders
If you prefer downloading HD music videos on your computer, desktop video downloader software can be a reliable option. Programs like 4K Video Downloader, YTD Video Downloader, and Freemake Video Downloader offer comprehensive features and support for downloading videos in various formats, including HD. Simply copy and paste the video URL into the software, select the desired quality, and initiate the download.
In some cases, you may come across music videos that are not available in HD format or the desired quality. Video converter software can be a useful tool to enhance the video quality after downloading. Programs like HandBrake and Any Video Converter allow you to convert downloaded videos to HD formats and optimize their quality for a better viewing experience.


Enjoying music videos in high-definition (HD) format enhances the visual experience and brings the content to life with exceptional clarity. By utilizing online video platforms, exploring video downloading websites, leveraging video downloader apps, considering desktop video downloaders, and utilizing video converter software, you can easily download HD music videos and create a collection of visually stunning content. Ensure that you respect copyright laws and only download videos for personal use or when authorized by the content owner. Embrace the world of HD music video downloads and immerse yourself in an enhanced visual journey.